50 YEARS HISTORY in Machine Production
Wuxi Jinqiu Machinery Co., Ltd., formerly known as Wuxi Metallurgical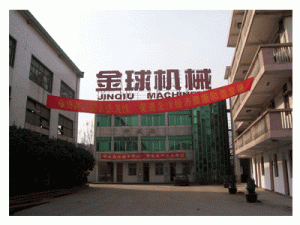 Machinery Factory, initially started from June 1969, as one of china state company. From beginning of 1979, JINQIU started to Make hydraulic press brake and shearing machine. Hydraulic sheet metal treatment machines were improved machines at that time. The brand is famous in China market from then on.
From 1990's , we started machine exporting to worldwide through National machines exporting company. Most of such companies were Chinese state companies. It was the first batch of export enterprises during china economy reforming and opening up. In that Season, we exported more than 50 units hydraulic press brake and hydraulic shearing machine to USA. Our representative dealer was one of the biggest machine dealer in north America market.
Established in 1969, Was born as a national enterprise . Became private company from 1990's, first batch of machine exporting company in China.

---
GROWN UP AS AN MODEN MANUFACTURE OF CNC HYDRAULIC PRESS BRAKE AND SHEAR
"JINQIU" brand is our registered trademark. The meaning is very traditional. but with about 50 years developing, we gave new meaning of the brand. Company have bigger factory area, more modern production machineries, more experience worker and young engineers. JINQIU Machinery has advanced production equipments, for example like imported large CNC gantry milling machine, imported large CNC boring and milling machine, 100T carriageway and a series of iconic devices.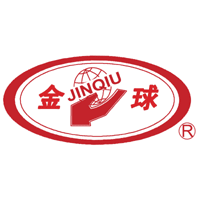 Land Area: 62,000 square meters
Building Area: 50,000 square meters
Employee: 300
Senior Engineer and Engineer: more than 50
Productivity: 1,000 units various size machines
Annual turnover: USD20 million


---
TECHNOLOGY-BASED, SERVICE FIRST
is Our JINQIU machinery company's developing policy. It is also our product survive method in current competitive market. Company's excellent design team can make personalized products (CNC Hydraulic Press brake, Hydraulic Shearing machine,V grooving machine, Light pole tandem press brake) according to the user's demands. It will maximize customer value and optimize customer cost performance. Meanwhile, the company has always stood in the forefront of technological innovation, continued to explore the "JINQIU" brand products widely and deeply. and we also attached great importance to the research cooperation. JINQIU machinery has established long-term cooperative relations with Jiangnan University, Nanjing University of Aeronautics and Astronautics, Jiangsu University. and we also has set up long-term stable cooperative relationship with the world's leading multinational companies. Our CNC hydraulic press brake and shearing machine have achieved CNC control, serialization, large-scale. Meanwhile our CNC turret punching machine and universal forming machine have formed serialization to meet the customer's different requirements.


Especially since 2002, the Wuxi Jinqiu Machinery co.,ltd has continued to increase investment in science and technology. our innovation ability improves yearly through research staff's innovation and hard work. We have received dozens of national invention patents and utility model patents. Our company won the provincial high tech enterprise in 2007. Further, We obtained the innovation and reward fund support from the National Ministry of Science and Technology in 2011.
JINQIU company always adhere to the quality system. JINQIU machinery has access to the export product quality permit, 1SO9000 international quality system certification, CE certification.
We Sincerely hope to establish a close cooperation with domestic and foreign customers. Let's make more improvement on CNC Hydraulic press Brake and Hydraulic shearing machine.
Please follow us at YOUTUBE (JINQIU MACHINERY);